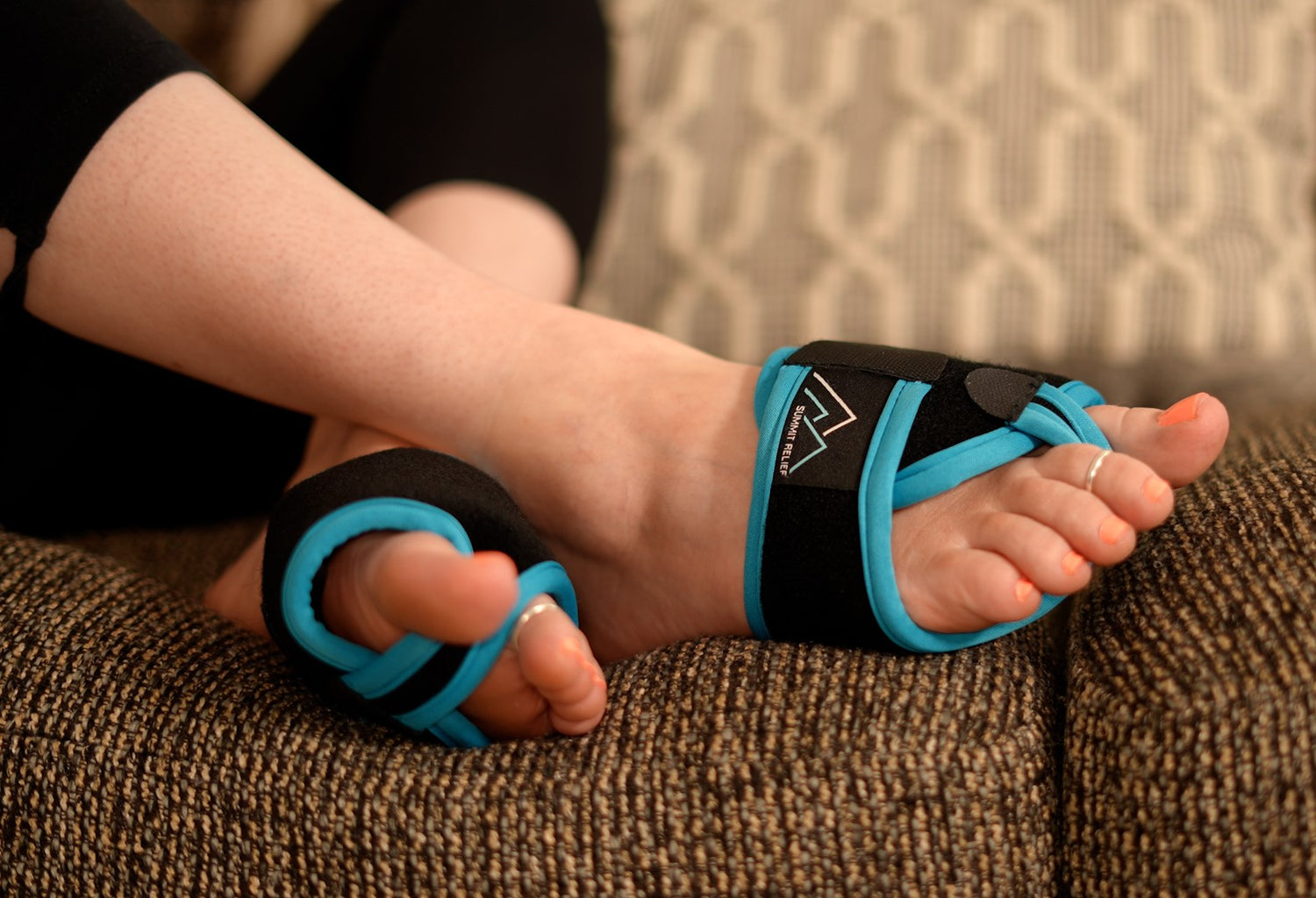 Yep, time to do the happy dance.
Hot & Cold Therapy Wrap for
Gout, Bunions, Arthritis, etc.
VIEW PRODUCT
Your feet will thank you, trust us.
Have you ever applied an ice pack or heating pad to the ball of your foot? Ya, it's real pain.
No more oversized ice packs, plug-in heating pads, or struggling to get comfortable.
This product is custom made for you!
Tailored to fit feet of all shapes and sizes

Small, big, wide, thin, you name it. This product has your tootsies covered.

Ultra soft nylon fabric pocket

Ensure the gel pack stays exactly where you want it (on the ball of your foot).

Premium stretch UBL Velcro® neoprene

Durable and perforated to promote air flow and support constant daily use.

Flexible when frozen, hot when you need it

Alternate hot and cold with a single gel pack. Freezer or microwave, your call.